Add a layer of security with the newest addition to Digital Signing in CAS 360.
Enable two-factor authentication for all signatories to confirm their identity prior to signing.
Pre-Requisites
1. Integrate CAS 360 with a Digital Signing Provider.
CAS 360 has partnered with DocuSign, Adobe Sign, and FuseSign. For more information on how to integrate with a Digital Signing provider, click here.
2. Prepare Documents.
Whether it is Annual Review documents or changes to company officers, head into the Document Production screen, to prepare your documents for digital signing.
How does this work?
---
With Digital Signing integrated, in the Document Production screen, additional options will be available.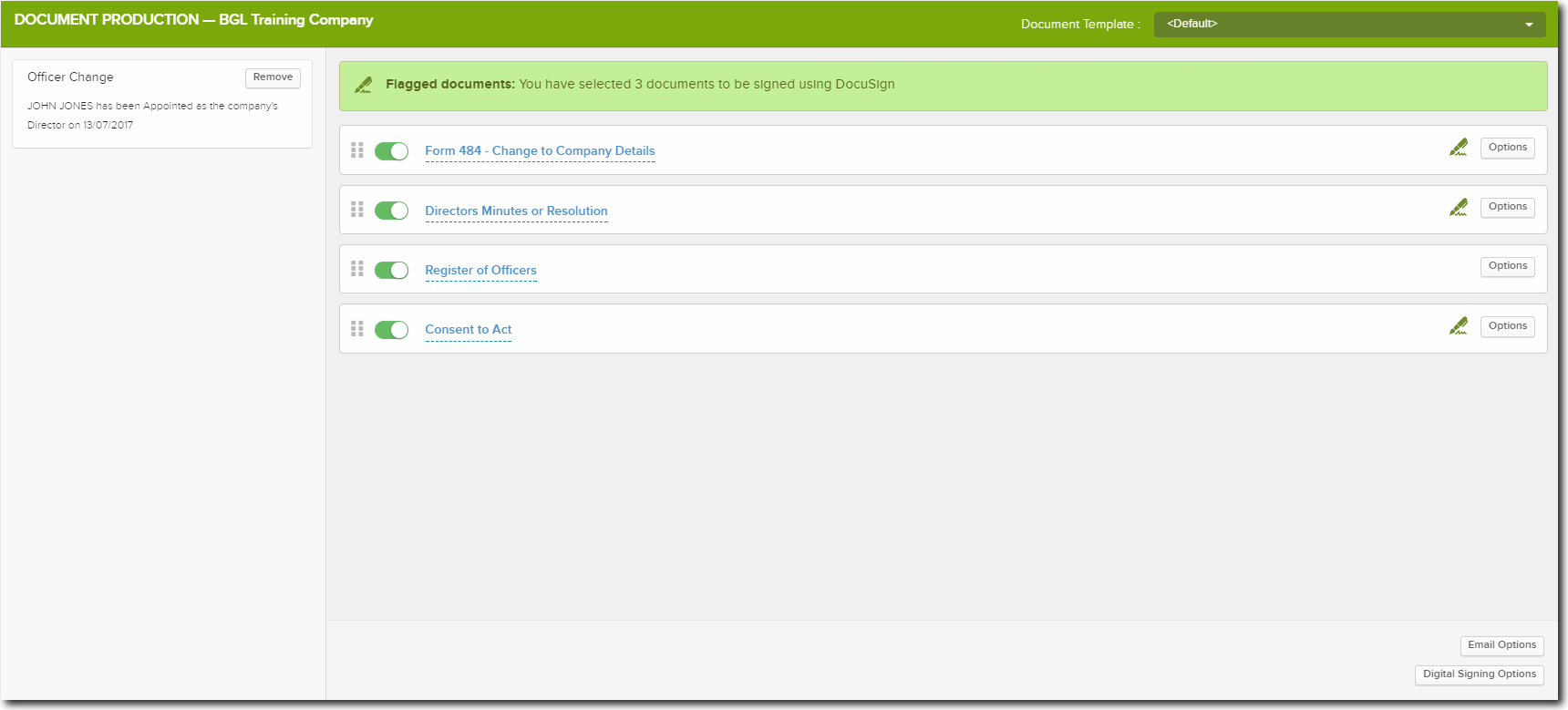 A

icon will be available to allow you to view the signatories that have been selected for digital signing for each document.
Toggle

to 'Use SMS as 2FA for signatories'
Two-factor authentication can be a requirement for the whole document pack or just for individual signatories.
Select a signatory to enter in a valid mobile number.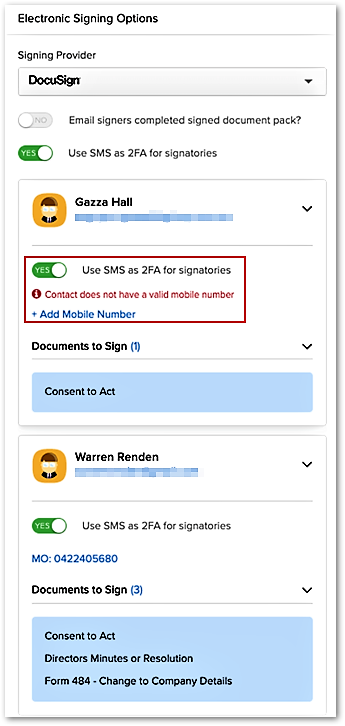 Once confirmed, click

To send the documents to the selected signatories, select Send All.
Selecting Download All will only save the documents on your device and not send them to the signatories.
The CAS 360 outbox stores all outgoing email messages that have been sent from CAS 360. From the outbox, you will be able to view, resend and track the delivery of all emails forwarded from CAS 360.
See Email Outbox for more information.
Digitally Signing the Documents
---
Each signatory will receive an email to review and sign the document.
Click

. With two-factor authentication enabled, signatories will need to enter a code sent to their phone number as an SMS.
Where the phone number is incorrect, contact the sender of the email to rectify the number and re-send the documents for signing.
Once the code is entered, click OK to begin reviewing the documents.
For instructions on how to digitally sign a document, please refer to the: