Query
---
I have duplicate contacts in my contacts screen. How do I merge these contacts together?
Solution
---
| | |
| --- | --- |
| From the Main Toolbar, go to Contacts | |
| Select Global Contacts | |
Select Find Matches, under Contact Filters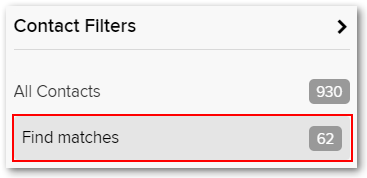 CAS 360 will display any duplicate contacts. The duplicate contacts will be grouped together so that they can be easily identified.
A match is determined by multiple contacts' Names being the same.
Users can determine matches by Name only being the same or the Name and Address being the same

The number of relationships where the contact is used in companies will be displayed beside each contact. This includes Officeholdings, shareholdings and other company relationships.

To consolidate the contacts, click

.
The consolidation process will combine the contacts information together.
If there is a clash in contact details, CAS 360 will use the information from the contact where the keep button was selected.
Example: Multiple contacts have all details the same except the email address.
Where the keep button was selected besides a particular contact, CAS 360 will consolidate the contact details and use the email address of the selected contact.
CAS 360 will ask users to confirm the consolidation of the contacts.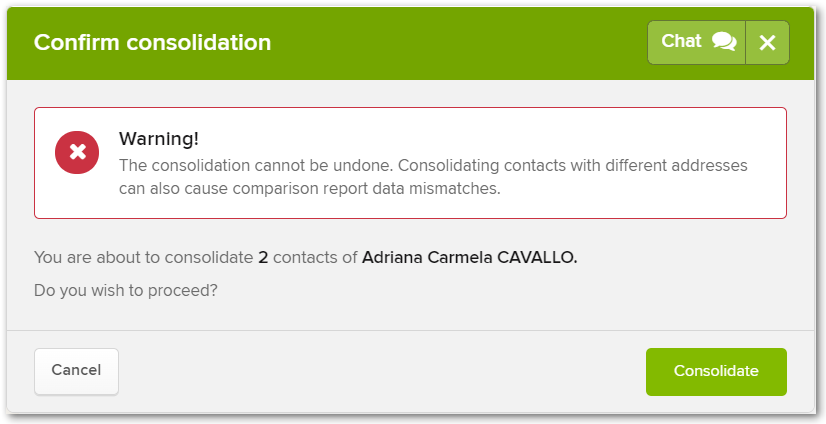 This consolidation function cannot be undone.
Click

to continue.