Multi-Factor Authentication (MFA), sometimes known as Two Factor Authentication, 2FA, 2SA or TFA is a security enhancement for user accounts. Traditionally, users have relied on and are accustomed to authentication systems that require them to provide a unique identifier such as their email address and a correct password to gain access to a system. Multi-Factor authentication is an extra layer of security in which users will be prompted for their password (the first factor—what they know), and for a security code (the second factor—what they have), making it more difficult for unauthorised people to access your data.
Instructions
1. Download and install an authentication app.
2. Sign into CAS 360 and turn on MFA by navigating to the Profile Management screen.


3. Under the Multi-Factor Authentication (MFA) section, locate the Authentication App option, select Set Up.

4. Open your phone and select your new authenticator app. Within the app, select the Add + icon.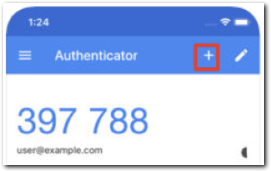 5. Scan the QR code generated by CAS 360 using your phone, or enter the on-screen code into the authenticator app. This will add BGL as an option and present a verification code.


6. From CAS 360 Select Next, input the verification code generated in the authentication app and select Next.



7. Input your mobile phone number, If you have not set up SMS Text Option as an MFA method your phone number will simply be used for recovery purposes.
8. Click Finish to complete the setup process.
From now on, when you log in to CAS 360, just open your authentication app and enter the code along with your password.