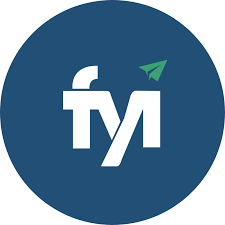 You can now integrate your FYI account with CAS 360. Once set up, information is imported from CAS 360 overnight and automatically filed against the relevant client as a document in FYI.
The documents display in the Client - Corporate Affairs tab.
Read more at the FYI Website.
To begin importing from CAS 360, users will need to first link their CAS 360 account to FYI
Note: This is a one-off step and can only be done by an FYI administrator.
From FYI, click the Automation menu option.
Go to the Apps tab.




Click the cog icon next to BGL to open the connection settings.
Click the Connect button and you are prompted to login to the BGL API with your firm's CAS 360 login details. Then follow the prompts that are displayed to complete the connection.


Set up the Process to Import
---
1. From FYI, click the Automation menu option.
2. Go to the Processes tab.
3. In BGL Completed Document AutoFile, click the cog icon to edit this process.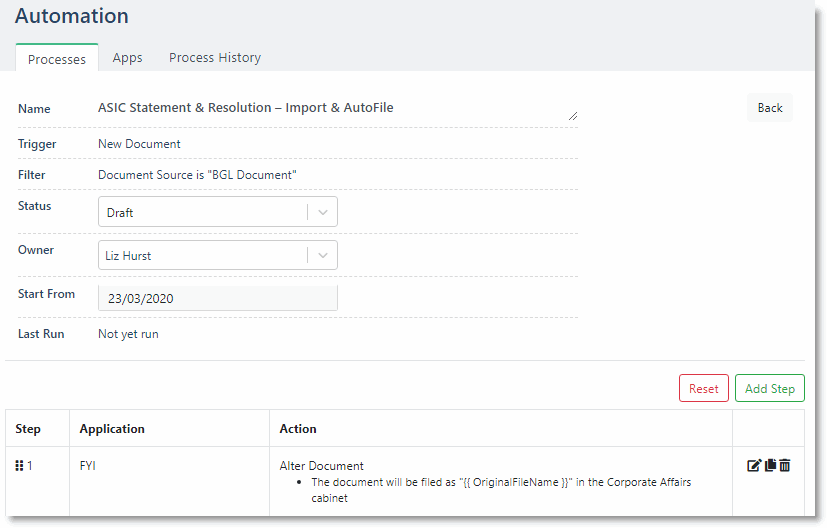 The Trigger is "Document Created".
The Filter for this process is "BGL Statement".
4. To make this process active, change the Status to "Active".
---
The step in the Completed Document AutoFile is to import from CAS 360 and Action is set to Import BGL Statement and the filing details are set to file the returns that have been imported.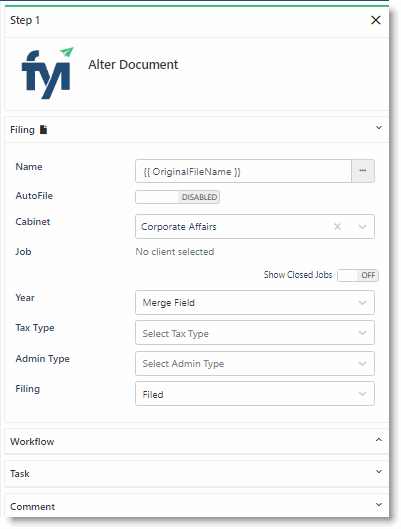 You can set any options for Workflow, or for creating a Task, and to enable or disable Comments (refer to the FYI Website).
Once the connection has been made with FYI, and the process has been set up and set to Active, any new documents or changes in status to a document in BGL, are automatically imported into FYI.