Overview
---
The Compliance Report allows you to generate a report which displays a snapshot of all the data you have added into the Compliance tab for the company.
Instructions
---
| | |
| --- | --- |
| From the Main Toolbar, navigate to Reports | |
CAS 360 will display the Report Filters screen.
Report Filters

Explanation

Entity Type

Filter the list between Companies, Individuals, or Trusts.

Agent

Filter the list of companies on the Agent selected for the company from the General Details screen.

Report Date
Set a date to be displayed on the report.
Company Status

Filter the list of companies based on the company statuses.

Click on a status to hide/display companies.

Select Current Client Only to only show companies marked as current. The Current Client setting is located under Company Info | Client Data.

Label
Set a Company Label as a filter when preparing the Report.
Download Options

Select to display each company on its own separate PDF.

Select to display register of all selected companies in a single PDF.
Review the Report Settings tab to display additional information for the Compliance Report, such as company details and addresses.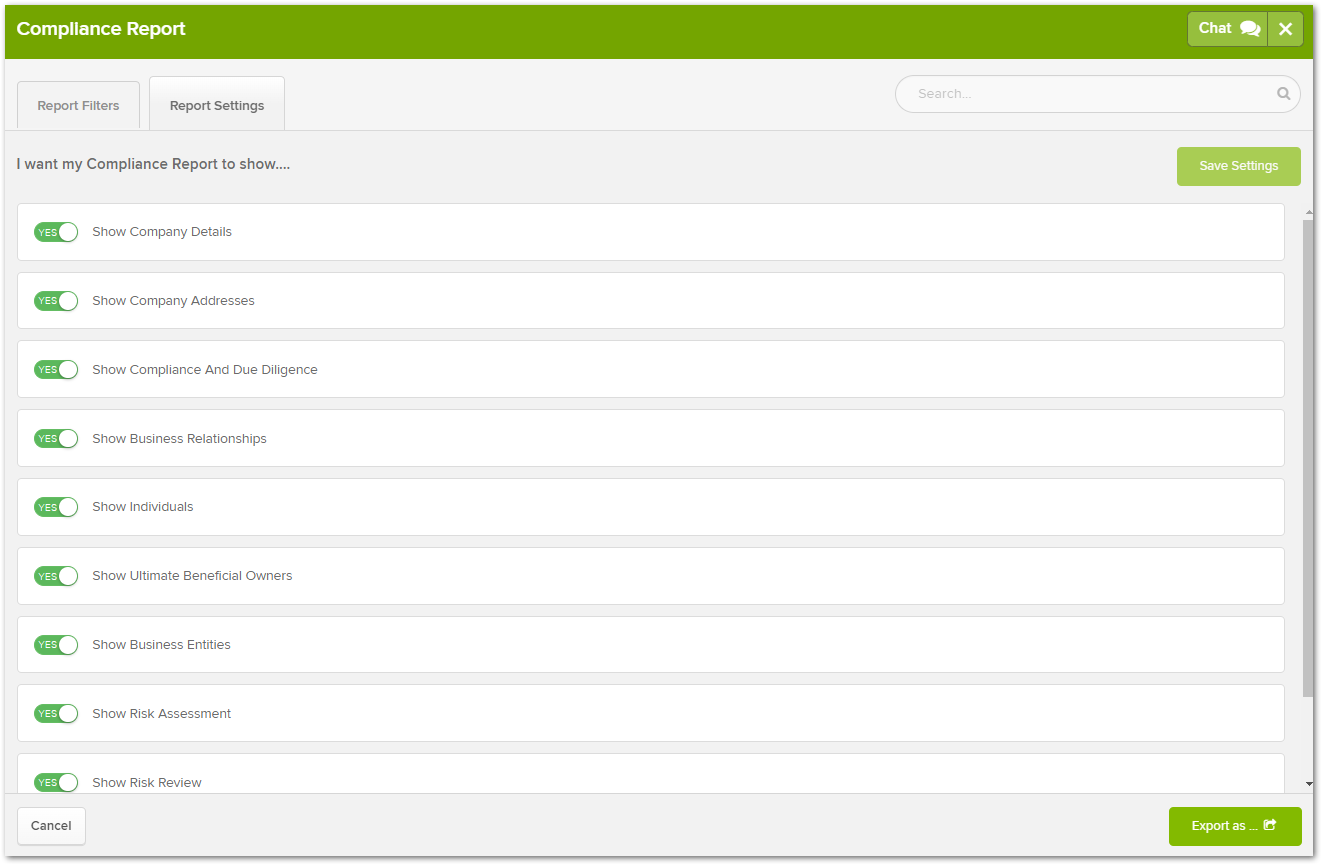 Select the toggle beside the options
to display the information on the Compliance Report.
Click

to save the selected settings as default.
Select one or multiple addresses, and click